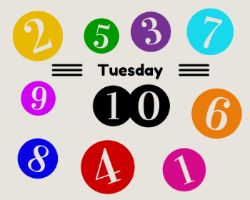 These are books that I read over and over again:

The Bible: I try to read it cover to cover every year---right now I'm in the middle of Numbers.

The Shack, William Young: This book actually changed my personal relationship with God, and helped me find a way to feel closer to Him on a daily basis.
Gone With The Wind, Margaret Mitchell: I also watch the movie at least once a year....but the book is so much more in-depth and so much better.
Bridges Of Madison County, Robert James Waller: Love this movie as well.....but with the book I can always skip easily to my favorite sections and read them.

Wuthering Heights, Emily Bronte: My favorite romantic classic.


These are books that I have recently discovered:

Twelve Years A Slave, Solomon Northup: Read it before watching the movie, and was SO moved by it. I have a feeling it will move into the read and re-read category.

Somewhere In Time, Richard Matheson: As many times as I've seen this movie (my all time favorite film, in fact!) I can't believe I'd never read the book until this weekend. So much more emotion than the movie, and I cried several times.

Beneath It All, Tori Madison: This is a fabulous fictional story of a woman diagnosed with breast cancer--her medical and emotional experiences rang very true with me. Looking forward to reading the sequel in the near future.

Remnant Series: Faith Departed, Hope Deferred, Love Defined, Elizabeth Maddrey: Christian fiction about twin sisters and their husbands, fighting infertility, and their different paths. Well-written and heart-wrenching.

Who R U Really?, Margo Kelly: I recommend this one to anyone who has teens online. It's a little too over the top with its warnings in places, but overall it is an amazing cautionary tale.