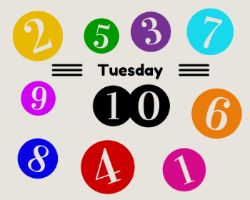 1) My family: My husband, my three children, their significant others, and my grandson. At least one of them makes my day worth living, each and every day.
2) Electricity: Just think of all the things we wouldn't have without it.....television, computer, washer/dryer, microwave, lights, oven, etc., etc.
3) My morning cappuccino: If I don't start the day with 16 ounces of caffeine, I don't make it THROUGH the day. Most days that is all the caffeine I get, but it's a true necessity.
4) My warm, cozy couch blanket: I have to thank itaintchemo.org for this one. As part of a care package they sent to get me through the rough times during the cancer journey, I got the warmest, softest blanket I've ever owned. It stays on the couch, and most days I have it thrown over me---and I even let Amy use it once in a while, if she gets to it first. :)
5) Books: I've been reading since I was 3 yrs. old, and last year I read 253 books---audio, print and ebooks. I don't know what I would do without them!
6) My Chromebook: Love the freedom of a laptop, and the ease of a Chromebook. When my first one started to have screen issues, I was a nervous wreck that it would completely die before my new one got here...thank goodness that didn't happen!
7) Chocolate: Aside from books, this is my biggest addiction. I have to eat SOMETHING chocolate every single day. Thankfully, Barry knows me well enough that he keeps me well supplied.
8) Music: I've always loved music as well....different styles for different moods. I can always find a song that says just what I'm feeling, or that brings back some long ago memory. There's most definitely a "soundtrack of my life."
9) Fuzzy socks: With all my hospital stays, I've garnered quite a collection of warm, fuzzy socks, and I put them to good use all winter long. No more worrying about my feet getting cold!!!
10) Sun: I suffer from SAD, so the sun is VERY important to me...especially this time of year.