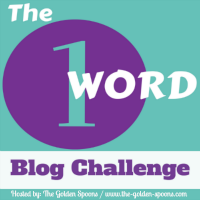 This weeks prompt choices are:
Maybe, Pieces, Strange
Yesterday was the seventieth anniversary of the liberation of Auschwitz. For the first time, I realized that my husband, Barry, was fifteen months old when this actually occurred. I know what you're thinking....there must have been millions of fifteen month olds around the world that day, so what's so strange about it? Here's the missing piece: his mother's family was Jewish, and both sets of her grandparents had immigrated here from Europe.
If those families had not chosen to come to America, Barry might never have reached the age of fifteen months, or even been born. Call it fate, destiny, karma, or whatever you choose--I call it a blessing. Without that choice, I might never had found the love of my life, my rock, my soul mate.
I'm not sure why this possibility escaped me previously, but it stuck with me all day yesterday, and was still on my mind this morning, which prompted me to totally wipe out my original post for this challenge. Just one more layer to my daily prayers of thanksgiving for my husband!