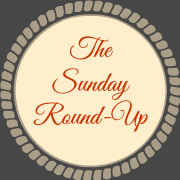 Monday: Pretty quiet day...talked to my mom first thing in the morning, then just rested up until time to get ready for our weekly Bible study group. Potluck dinner, Bible study, then back home to watch The Voice and The Blacklist.
Tuesday: Another quiet morning, then a follow up appointment with my plastic surgeon in the afternoon. Got the front drain removed, and a good report on the way the incisions are healing. Called my mother to give her the update. Dinner, then NCIS and NCIS: New Orleans.
Wednesday: Talked to my mother, straightened up the living room a little. Received a package of caramel apple Oreos which had taken a nationwide effort to locate (our local Target didn't have them, so a friend in Texas, through a friend of his in Arizona, who works for Target, found some for me.) They are SO GOOD, and well worth the effort Dave and William put into getting them to me! Greg was here for the afternoon/evening, and the four of us had some very interesting conversations about current events, politics and, of course, the wedding. Watched Survivor and Law and Order: Special Victims Unit.
Thursday: Talked to my mother, did a lot of reading. Watched this year's Thursday night line up of shows: Grey's Anatomy, Scandal, and How To Commit A Murder.
Friday: Talked to my mother, did more reading. Stitches starting to itch, so healing is happening...yay! Watched two movies with Barry: Oculus (great suspense/horror film--and for Doctor Who fans, it stars Karen Gillan, aka Amy Pond.) and A Long Way Down (much better than the book,which I couldn't bring myself to finish...great job of casting the four main characters!).


Saturday: Talked to Adrienne and Micheal, got to hear all about his field trip on Friday to the apple orchard. He was so excited....mostly about the apple cider and the pumpkin donuts! LOL Talked to my mother and got to hear all about my nephew's first soccer game--he nearly scored two goals, but missed both because he didn't have any help from the rest of his team. :) Watched the Ohio State football game, did some more reading, watched Doctor Who, and then watched Blended (hilarious movie, even if the ending was predictable--not usually a fan of Adam Sandler, but this is definitely an exception.)
Sunday: Slept in, caught up on email and blog stuff. Going to do some reading, watch NASCAR, call my mother, enjoy our usual Sunday dinner of steak, and then watch our Sunday night lineup of shows: Once Upon A Time, Resurrection and Revenge.