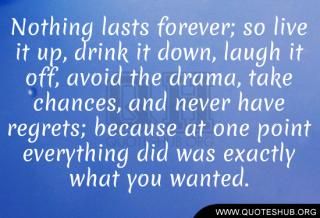 What would you do if you had one year exactly to live?
With only a year left to live, I would want to spend as much of my time as possible with my family....Mom, my brother, sister-in-law and nephew, my husband, my three children, their significant others, and my grandson. I would want us to make as many happy memories together as we could, and to take lots of pictures to help them remember those moments.
I would find the time to write letters to all of them---and several to my grandson, to be read at special moments in his life.
I would write down things I wanted for my memorial service, such as music and flowers.
For the most part, I would want life to be normal, I think....I wouldn't want anyone, including me, to spend the entire year dwelling on the end.