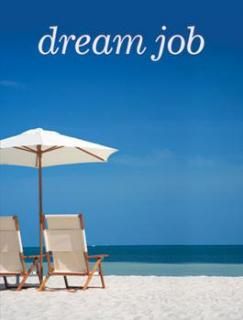 Day 6: What is your dream job?

My dream job is easy to describe, as I've lived it for over 28 years now. The things I wanted most to be when I grew up were a wife and mother...any other job I might have had was just filling time or making money. To be a wife and mother, that was what made/still makes my heart full to overflowing.
Everyone I'd grown up around made marriage and motherhood look easy (except for my own parents, who showed me the kind of marriage I DIDN'T want, but ended up experiencing twice). So when I got married, and then we added Brian to our family a short three months later (you know that first babies can come any time in the first year, right?), and I felt stressed, exhausted and overwhelmed, I was sure that I was a huge failure at being a parent.
Over the years, raising three very different children, guiding them through "broken" families and blended ones, bringing them to adulthood and watching them start down their own path, I've had many moments where I've felt as though I wasn't good enough at either being a wife or a mother. But fortunately, those moments have been far outnumbered by the ones where I have been content and happy, surrounded by love.
My wonderful children, and my current husband (who restored my faith in marriage AND in myself)....they are my dream job come to life.