celebrating, growing, playing, setting, feeling
This week I have been celebrating my 53rd birthday (which was July 5th). I had a delicious birthday dinner of lasagna (made by my husband) on Saturday. On Monday, at Bible study, I was surprised by a watermelon cake made by a dear friend.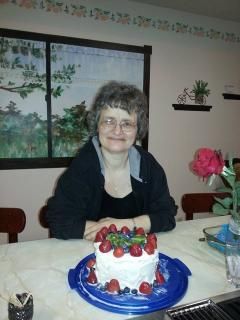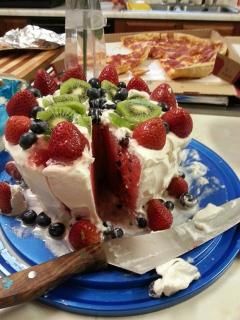 I am growing frustrated with the continued problems with my allergies/sinuses this summer....headaches, sneezes, congestion.

I have been playing my usual collection of Facebook games, most of which are "match three" games...Bejeweled Blitz, Monster Busters, Crystal Island, Dreamland Story, Bubbles IQ, and Bubble Witch 2.

I have been setting new goals for myself in regards to my blogs and the Facebook pages devoted to them. Primarily, I hope to make my book blog more active than it has been in the past.

I am feeling very blessed this week, remembering how I spent my LAST birthday (in the hospital) and how unsure I was that I would make it to this birthday.
next weeks themes:
saving, closing, loving, despising, throwing