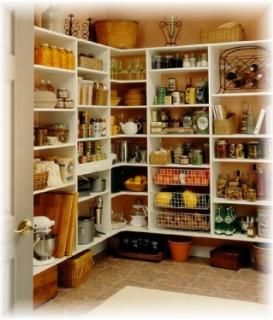 Tuesday Ten: Things That Are Always In My Pantry/Kitchen
Cappuccino, Coffee, Cocoa and Tea:
Cappuccino for me, coffee for Barry, cocoa for Amy, and tea for me and Amy. Barry and I have our hot caffeinated beverages every day, while Amy generally only has them in the winter, when she's freezing.
Sugar:
We could never manage without this...we use it in the above mentioned beverages, on cereal, in baking, etc.---and I usually add it to my pasta sauce.
Flour:
Baking necessity, as well as used in breading some foods.
Condiments: Catsup, Mustard, Mayonnaise, Barbecue Sauce, Ranch Dressing:
We use these for a variety of different foods, and we all use different condiments or combinations of condiments.
Pasta and sauce:
This is our go-to meal when we need to fix something quick, or we just don't know what to fix.
A variety of soups:
We keep chicken noodle and tomato for "sick day" food, and a variety of other types just to eat whenever.
Peanut butter:
Crunchy for me and Amy, creamy for Barry (and for his peanut butter cookies)
Baking powder and soda:
More of our baking staples
Rice:
White rice, wild rice, yellow rice....even Rice A Roni.
Salt and spices:
Salt, kosher salt, and more spices than I could ever list here. :)