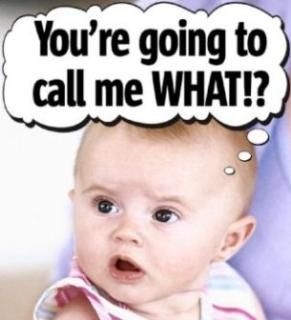 Names you picked out for your kids when you were younger, names you actually used for your children, and any name ideas you have now.
When I was younger, I picked out names like Matthew Dean, Genelle Alexis, Rebecca Anne, Jeffrey Wayne. (Yes, I still remember liking all of those names when I was in high school/college). I hoped to have four children, two boys and two girls, so those were the only names I had on my list. Meanwhile, reality had other plans, as it often does.
The names I actually used for my three children--one boy and two girls--were nothing like any of those four names. My son is Brian Alan, which are the middle names of his father and paternal grandfather. My oldest daughter is Samantha Adrienne, which was a compromise name, as her father liked Samantha Josephine and I liked Adrienne Elizabeth. My youngest daughter is Amylia Marie--her father and paternal grandfather share the middle name Amyl, and Marie is a middle name used often on both sides of the family. I had also realized, after Samantha was born, that I had continued a family tradition of female names ending in "a"--my maternal great-grandmother was Emma, my grandmother was Freda, my mother is Gloria, I'm Teresa, and now my girls are Samantha and Amylia.
These days, I have more exotic name choices. Some of my favorite girl names are Arabella Primrose, Beatrix Isabel, Francesca Gwendolen, Jennica Ainsley, Ottavia Noelle, and Portia Linette. For boys, I lean toward names like Fletcher Atticus, Tobias Jackson, Grayson Maxwell, Piers Alistair, Kingston Granger, and Josiah Blake.
So, as you can see, my tastes in names have been all over the place in my lifetime!