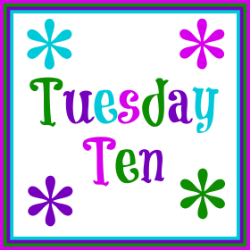 "
National Tourist Appreciation Day - Ten Tourist Attractions you have seen or would like to see
" !
Attractions I've Seen
Disney World: I've been there a couple of times. My favorite part of the complex is EPCOT, and all the pavilions from around the world.
Disneyland: I was there the summer I was one year old, so I don't really remember it. I do have a few pictures to prove I was there, however.
Mount Rushmore: Also part of the same trip mentioned above, when we drove cross country from Ohio.
Washington Memorial: This and the next attraction were from a trip to D.C. when I was six years old. I can still remember my father and I taking the stairs all the way to the top of the monument (my mother, who was five months pregnant, waited on us at the bottom).
Smithsonian Museum: This one actually goes on BOTH lists. While I've been there in the past, I can only vaguely remember it---and there are parts I would like to see as an adult.
Attractions I'd Like To See
Eiffel Tower: Paris is a city I'd love to visit, and the Eiffel Tower is just one of several attractions I would like to see there.
Tower of London: So much history there, including a distant cousin of mine being lodged there until she lost her head (Anne Boleyn).
Vietnam War Memorial: This is something I want to do for my husband...I know how much he wants to visit it, and it would mean a lot to visit it with him.
Sydney Opera House: Just one of several attractions I hope to someday visit in Australia.
Hollywood Walk Of Fame: So many celebrities that I would like to have pics of their stars, just for fun.