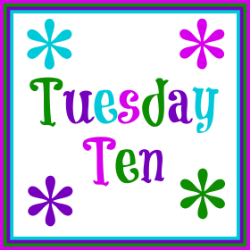 This week's theme: Your summer bucket list
Not sure if I can come up with ten things I want to do this summer, but I'll give it a shot.
1) Street fair in Yellow Springs, Ohio
2) Block party in Fairborn, Ohio
3) Celebrate my birthday!
4) Johnson/Lambert family reunion, Gallipolis, Ohio
5) Spend time with my grandson.
6) Eat lots of watermelon (to make up for not getting to eat ANY last summer due to chemo).
7) Drink lots of sweet sun tea.
8) Make s'mores whenever possible.
9) Have at least one deep fried Twinkie.
10) Enjoy EVERY day!!!!