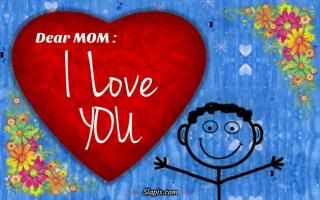 Dear Mom:
This is a letter to let thank you for the many things you've done for me across the years. I know that we haven't always seen eye to eye on things, and that's caused some strife in our relationship, but I am very thankful that we've been able to get past that and be good friends now.
Thank you for the wonderful childhood I enjoyed. Thank you for allowing (and sometimes demanding) me to spend so many of my days outside with friends from virtually sun up to sun down. Thank you for so many opportunities to spend time with my cousins, developing relationships which have lasted into our adult years. Thank you for choosing NOT to allow me to be double promoted in elementary school, even though I didn't see the logic in that decision at the time.
Thank you for being a chaperon every time a band bus pulled out from the school, so that you could watch each and every one of my performances. Thank you for making my dresses for band concerts, school dances and proms, giving so much of your free time to do something special for me.
Thank you for finally understanding that I needed to be the one to choose my career path, and supporting me in it. Thank you for continuing to love me when I went through a wild, rebellious phase that first year of college. Thank you for being proud of me when I graduated with honors.
Thank you for letting me make my own mistakes, over and over, without ever telling me "I told you so" when I realized they were mistakes. Thank you for still being there for me when my life was such a mess, and letting me be the one to work it out.
Thank you for being a loving, caring grandmother to my children. Thank you for spending so much time with them, and giving them so many good memories to carry with them forever. Thank you for always being there for the important events in their lives, showing them how much they mean to you.
Thank you for being there for me, on the phone and in person, as I went through my battle with cancer. I'm sorry that it took something so terrible to strengthen our relationship, but I'm glad that we now have the kind of friendship that I'd always hoped we could have with each other.
Thank you for loving me, teaching me, supporting me, encouraging me.....and for so many other things. I love you, and I always will.
Teresa
My mother, Gloria Evans.