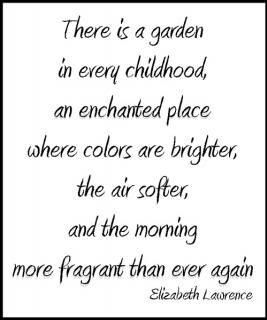 Describe three significant memories from your childhood.
1) A nightmare:
The first significant memory is a recurring nightmare that I've had since kindergarten, and still have now and then. In it, I am in my kindergarten class, getting ready to leave for home. It is a rainy day, and I can only find one of my rain boots, and I can't find the papers I was supposed to take home that day. (This did actually happen to me in kindergarten, by the way.) I always wake up feeling frantic and ready to cry. I'm sure there's a deep psychological reason why I still have the dream, but I don't really want to know what it is! :)
2) Running away from school:
My younger brother was born the year I was in first grade. The day after he was born, my dad took me to school and walked me to my classroom. I was feeling very emotional, and I didn't want to stay at school that day. Shortly after he left, I managed to somehow get out of the classroom--and the school--and run down the block to my paternal grandparents' home, which was 3 houses away from the school. My grandmother called the school, and my dad. Dad came to pick me up, and insisted that I go back to school and stay there for the entire day.
3) Sunday afternoons:
Sunday afternoons were the best part of my week as a child. Those were the times we spent at my maternal grandparents' home, as did my aunts, uncles and cousins. Those were some of the happiest days of my childhood, as were the holidays we spent there, and the sleepovers that were usually more "NON sleep" nights.