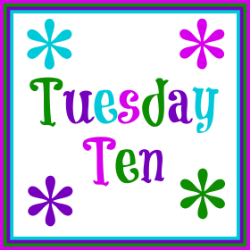 It's National Jelly bean Day and we will be sharing our favorite candies!
1) M&Ms:
These have always been my biggest favorite, particularly when I was pregnant with both Samantha and Amy (with Brian my biggest craving was strawberry pie!) I also have a large collection of M&M collectible items.
2) Junior Mints: My favorite movie theater candy since I was a kid.
3) Snowcaps: Another movie favorite....I still like to have one of the two while watching videos at home.
4) Zero: I've always liked white chocolate, in moderation, so that made these perfect for me (as well as the white chocolate bunny I always got in my Easter basket!)
5) Andes Mints: These are just SO good....and the Peppermint Crunch ones they sell around Christmas are amazing, too!!

6) Toffifay: I discovered these little gems when I was a teenager, and have loved them ever since. Unfortunately,they aren't so easy to find these days.


7) Toblerone: I was in my mid-twenties and living in Germany before I discovered this little slice of heaven....and now every time I have one, I remember the good times spent in Germany....so it's a comfort food of sorts.


8) Ghiradelli squares Twilight Delight: These are my newest favorite...deep dark chocolate with an amazingly rich taste....and dark chocolate is good for me, so if I eat one square a day, it's strictly medicinal, right? :)


9) Esther Price chocolates: A local chocolate company that I love....and eat sparingly to make it last. I got a two pound box for Christmas, and I still have a handful of pieces left--at least for today.
10) Sees chocolates: I'd never heard of this company till I met my husband, as they are more West Coast based....but I was quick to become a fan, especially of their lollipops.
And, since we just celebrated Easter, I also have to give a shout out to my favorite Easter candy, other than the previously mentioned white chocolate bunny.....PEEPS!!!!