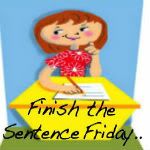 I went to a concert.....
Actually I've been to a LOT of concerts. When I was in elementary and high school, I spent six nights in August at our county fair, where I was privileged to hear a LOT of country artists over the years--Sonny James, Tom T. Hall, Waylon Jennings (when he had short hair and wore a suit and tie on stage), George Jones, Tammy Wynette, Loretta Lynn, Mickey Gilley, Bill Anderson, Jim Ed Brown, Barbara Mandrell, The Oak Ridge Boys, The Statler Brothers, Johnny Rodriguez, Reba McIntire, Sawyer Brown....and those are just the ones I remember off the top of my head.
I was a senior in high school, in late 1978, when I went to my first real concert event, other than those at the fair. Several couples went to see Steve Martin for an evening of comedy and music. It was great fun, but it was also one of the last dates I went on with that particular date.
Two years later,in early 1981, I went to my first Barry Manilow concert, with my college boyfriend. At that point, I didn't think concert going could get any better. Even though we had cheap "nosebleed" seats, we had a great view, and the show was amazing.
While I was married to my second husband, I went to a lot of concerts. He was the keyboardist/lead singer for a band called Stillwater, and I went to hear them perform as often as possible.
I went to two major concerts while married to him as well. I won a pair of tickets to a Boston concert from the local radio station, and he surprised me with tickets to my second Barry Manilow concert---and rented a limo for the evening as well. I felt a little touch of celebrity that entire evening.
With my current husband, Barry, I've become a pretty regular concert-goer once again. We've seen Joan Baez, The Beach Boys, McGuffey Lane, Parrots of the Caribbean (a Jimmy Buffett tribute band), Gordon Lightfoot, Kris Kristofferson, Willie Nelson, Martina McBride, and Neil Diamond....and in May of this year, we're seeing Celtic Woman.
So, that's the story of my concert going to this point....hopefully I'll get to add more in the future.