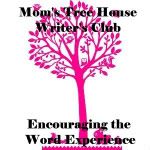 #3- Were you ever betrayed? Describe if you were able to forgive and forget, or not.
I have been betrayed a few times in my life. Today I am writing about the very first time it happened. I was a junior in high school at the time.
First, a little bit of background. I was a trumpet player in our high school band (marching, pep, jazz and symphonic that year), and had been playing trumpet since I was in fifth grade. In addition to the time spent rehearsing at school, I spent an hour or more every day practicing at home, as well as taking private lessons every week. I was often told by the band director that I showed talent, even though he razzed me for playing so softly when I had to play something on my own in front of him.
Every year the band participated in district contest, and we prepared for that for months in advance. As I recall, we got the contest pieces in January that year, so I had already been practicing them for months when this incident occurred in May.
During spring break, in March, I had my tonsils taken out. That meant I was not allowed to play my trumpet for six weeks. By late April, however, I was back on my regular schedule of playing at school and practicing at home, and looking forward to going to district in May.
The last week of rehearsal, the director called me into his office and informed me that when we went to contest that Saturday, he wanted me to "fake it" during the prepared pieces, since I had missed so many rehearsals...but he wanted me to play my heart out during the sight-reading exercise, as he believed I was one of the best sight readers he had at at the time. I was so angry with him that I couldn't talk about much of anything else the rest of the week...to everyone except him, of course! If I wasn't good enough to play the prepared pieces, what made him think I WANTED to play in the sight-reading competition and help him out? And if he knew I was such a good sight-reader, then why couldn't he trust me to do well with the prepared pieces I'd already been practicing for weeks, even with a six week break?
By Friday afternoon, I had decided what I had to do. I was simply not going to show up the next morning to go to district contest. I let a few of my trusted friends know, so that they could pass the word to the band director on Saturday. I also let my parents in on the plan, and they were both totally supportive of my decision, understanding my anger and hurt feelings.
Saturday morning, my mother woke me with the news the band director was on the phone, wanting to speak to me. Reluctantly, I went to the phone, not sure I was going to have the courage to go through with my plan. He said that my friend Lori had let him know I wasn't coming, and he tried to play on my sympathy, telling me how much he needed me there for the sight-reading. He said he was going to send the buses on ahead, and that he would wait, with the truckload of instruments, and I could ride with him. Since I'd had a crush on him since I was in 7th grade, that was very tempting....but I managed to pull myself together and hold my ground. I replied with what I'd been saying to others for days: "If I'm not good enough to play the prepared pieces, I'm not good enough to play the sight-reading piece, either. I will NOT be there today." Then, without giving him a chance to respond, I hung up the phone and went back to bed.
Later that day, there was another betrayal, by another important person in my life, but that's an entirely different story...and one I was able to share with the band director on Monday morning to keep him from kicking my butt out of band! :)